StarProbe, from http://www.roselladb.com, is one of the most cost-effective, efficient, intuitive and powerful data mining tools we've ever used.  It's integral to SNAP!SM Social Network Analytics Profiling.  That's why we're dedicating a page to StarProbe.  No screenshot can do StarProbe justice, so we've decided to use this picture of Voyager, the StarProbe program icon.
As any data miner knows, data preparation alone sometimes requires up to 80% of the total effort.  StarProbe makes this a breeze and works with popular database applications.  StarProbe employs intelligent algorithms and star schema, reducing the need for complex data transformations and making exploration extremely fast for large data sets.  Score your entire data set or perform single value predictions.  Discover what you've been missing.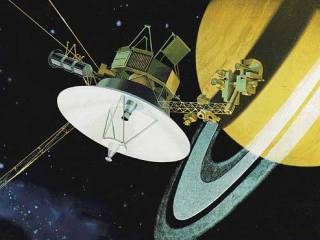 Fun fact: Voyager 2 became the first spacecraft to make the grand tour of Jupiter, Saturn, Uranus and Neptune. This was possible by taking advantage of a rare geometric arrangement of those four planets that only occurs once every 175 years.